Home > About TusHoldings > Board of Directors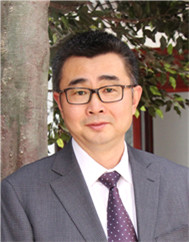 LI Zhiqiang
Vice Chairman & Party Secretary of Tus-Holdings Co., Ltd.
Director of Management Committee of TusPark
LI Zhiqiang, born in June 1962, master of engineering, professor of Tsinghua University.
Graduated from the Department of Hydraulic Engineering of Tsinghua University in 1985, he currently works as the Vice-Chairman & Party Secretary of Tus-Holdings Co., Ltd., Director of Management Committee of TusPark.
He once worked as CEO of Tsinghua Unisplendour Corporation Limited, a listed company, and was awarded the title of Zhongguancun Outstanding Entrepreneur by the Annual Economic Figure of China's Information Industry.
As one of the founders of Tsinghua University Science Park and Tus-Holdings Co., Ltd., he has long been engaged in the construction and management of the university science park. Meanwhile, he has contributed a lot of theoretical research and accumulated much practical experience in the operation of science park.